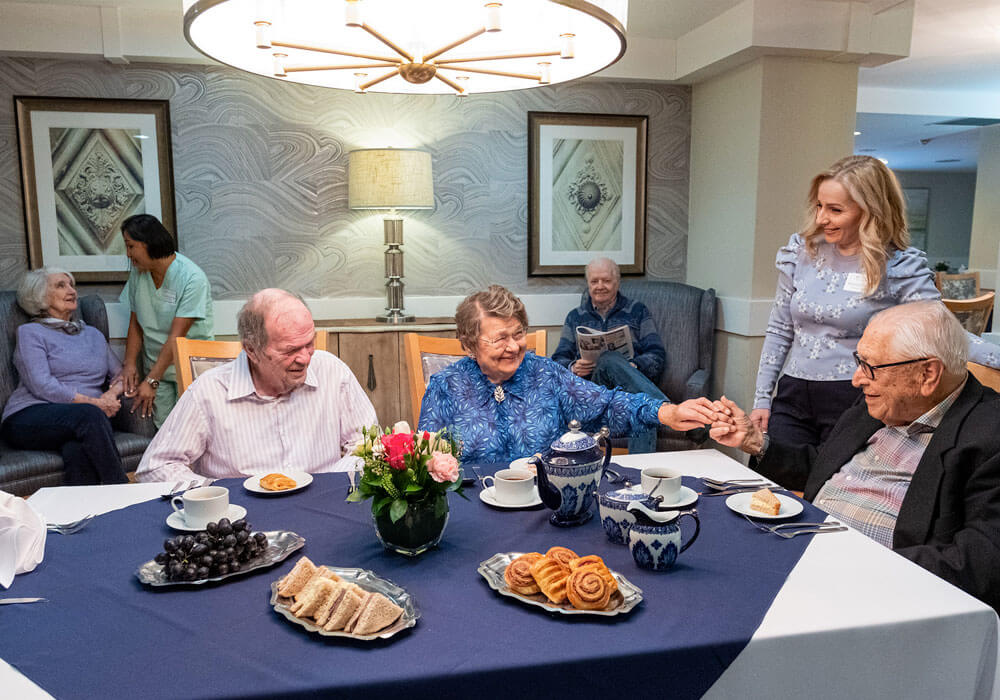 Welcome to Your New Home
– A message from the General Manager
Welcome to Tillsonburg Retirement Residence. A lovely home in charming Tillsonburg, Ontario, with amenities, activities and new friends waiting to meet you! Established in 1994 with 51 residents calling Tillsonburg their home. Offering health, wellness, meals, laundry, housekeeping, safety, security, and so much more. Our dedicated team of over 25 trained professionals provide care and services 24 hours a day, 7 days a week.
We look forward to speaking with you, guiding you on a tour, and sharing a meal. Call us at your convenience, and we will make all the arrangements.
Our Vision
Creating communities where people of all ages achieve all they can be.
Our Mission
We make the difference, pioneering services for individuals in a caring community.
About Us
Backing onto a beautiful ravine and walking trail that can be viewed from our dining room, Tillsonburg Retirement Residence was originally the home of Gerry Livingston, a prominent local businessman and sports fan in Tillsonburg, Ontario. In 1987, the property was converted into a retirement residence with further additions made in 1994.
We are known in the Tillsonburg area for our caring and hospitable atmosphere. In fact, many local people know someone currently living here, or someone who previously called our community home. Our dedicated staff make the difference. Their kind, helpful attention ensures that residents and visitors alike feel welcome and comfortable.